The localization tool of the future
Manage all your translations in a single unified platform. Integrate with any platform and make use of automation tools and machine translation like the pros. Save time and money with the perfect tool in your hand.
With free, cloud and on-premise plans.
No credit card required
Various Integrations Cloud or On-premise
Take back full control of your data by running Texterify on your own. And if you don't feel like handling all the server stuff we are doing it for you.
Cloud
We manage all the server stuff.
Lean back and enjoy.
On-premise
Host it in your own infrastructure.
You are in full control.
Machine translation
Reach new markets with the click of a button
Did you know that around 40% of the world population speak one language and 43% speak two languages? And if they aren't speaking the language of your product you are losing customers.

Translating your content has never been easier with Texterify Machine Translation. A single click and you are done. It's like magic.
Texterify Machine Translation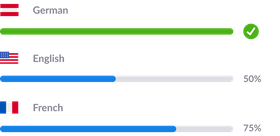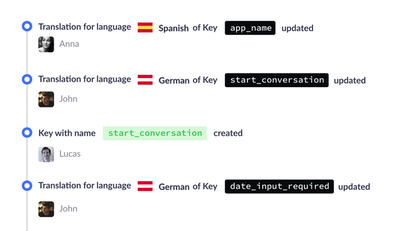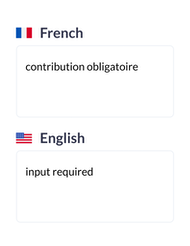 Collaboration
Work together as a team
Bring your team together. Developers, translators and managers in a single place to manage all your translation needs.
Product Managers
Manage your multilingual products and ensure a qualitative localization process.
Developers
Focus on developing new features and not on managing the localization process.
Translators
Coordinate your translations more effectively and check your progress on a glance.
Texterify Automation Features
Automation
Automate your translation process
Why do things manually if you can just automate them?
download new strings on build automatically
automatically translate new uploaded strings with machine translation
Never have untranslated or old translations in your releases again. Save your team time and money.
Tools & integrations
Seamless integration into your workflow
Automate your workflow and integrate with various platforms. Use the CLI to download your translations wherever you need them. It is just as easy as that.
$ texterify download
✔ Downloading translations...
✔ Extracting translations...
Successfully downloaded and extracted translations.
$
Supported platforms
Support for all the tools you use and love
We support a ton of file formats so you can manage all of them in one place. And if some file format isn't available we will add it for you for free.

Just send us a mail an we will get it done.